How to Import Gmail Emails to Yahoo Mail with Attachments?
Summary: Moving from one email service to another service can be sometimes risky after all its all about the data. Therefore, this task should be completely safe. So, if you are having any issue in Gmail account currently and want to migrate to other email service. Then, in this situation, most users prefer to opt the Yahoo mail to access emails and manage other data. So, in this article, you will find the reasons for Gmail to Yahoo migration and how to transfer emails.
Thus, the next section of the blog comprises all those methods that can be easily accessible.
In today's era, we, humans, function with an email ID only. From our mobile phones to our office or college projects, each requires an email ID. One such email client application is Gmail. It has become something that a user cannot neglect in the 21st century.
This Gmail application has been divided into 3 segments. One is Google Photos, Gmail, and Drive. Besides this, it offers a free storage space of 15 GB which is shared by these three. This space gets filled real quick and creates a problem amongst the users.
This is when they decide to go for some other application that serves them equally well. An equal substitute for this is Yahoo Mail. Now, let's understand the reasons in more detail.
Why Do Users Prefer for Gmail to Yahoo Migration?
There are various reasons why a user would make this decision to transfer all emails from Gmail to Yahoo mail. In this segment of the blog, we have listed a couple of prime reasons.
As discussed earlier, Gmail provides 15 GB of free storage which is bifurcated amongst three major sectors. Subsequently, data storage space issue becomes the reason for migrating to Yahoo mail.
Each passing day, the cyber-attacks and other vulnerabilities are intruding on the lives of a common user. Therefore, most users want to keep their data safe by keeping the email data as a backup.
Ceaseless change in the need of the users make them switch from one platform to another.
The aforesaid reasons make it obligatory for the users to migrate Gmail to Yahoo mail. So, the adjacent section of the blog will comprise all those techniques and workarounds that you can adapt to perform this migration in a hassle-free manner.
How to Forward Gmail Emails to Yahoo Mail Manually?
There is only one manual method available to perform the procedure to migrate Gmail account emails to Yahoo mail account. We propose you to follow the steps in the correct manner to avoid data loss.
Begin with logging in to your Gmail account. To move further, click on the gear icon located in the top right corner.
Next, click on the See all settings options to proceed to forward Gmail emails to Yahoo mail account.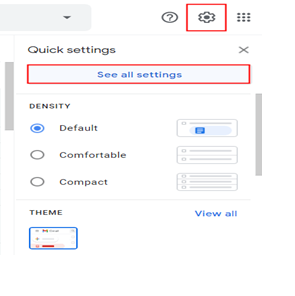 From the new window, click on the option saying Forwarding and POP/IMAP.

Afterward, hit on the Add a Forwarding Address button option. Here, type your yahoo email id >> Next.

In the Confirm Forwarding Address window, click on the Agree button. A code will then be sent to your Yahoo ID for Confirmation >> OK.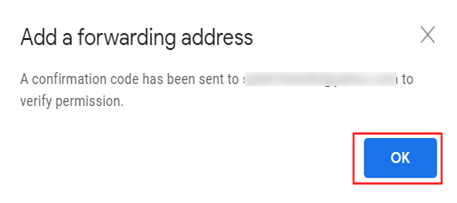 The next step is to sign in to your Yahoo mail email ID and copy the code that has been received.
Paste this code into your Gmail ID and verify to import emails.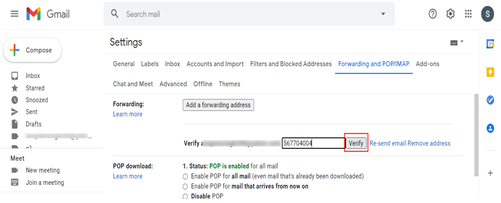 Enable the Forward a copy of Incoming Mail option. From the drop-down menu select the Yahoo Mail ID.

At last, enable the option saying Keep Gmail's copy in Inbox and click on the Save Changes button. This is how you can perform Gmail to Yahoo migration manually and manage your data.

Drawbacks of the Free Manual Method
Though this method implies being simple it can give you a real hard time to execute this migration.
Also, it might affect your folder structure and metadata properties when you transfer emails from Gmail to Yahoo mail.
In addition to this, one wrong step would lead to acute data loss. So, if you are technically sound enough then, only go for this solution.
Moreover,  it may take time to load Gmail emails into selected Yahoo mail account because it totally depends on the mailbox size.
Professionally Perform Gmail to Yahoo Migration
To overcome all the limitations thrown by the manual method, we suggest you to use an alternative method. Therefore, you should go for the IMAP to IMAP Migrator Tool for Mac as it is an eminent solution. It allows you to import all Gmail emails to Yahoo mail along with attachments at once.
Furthermore, the tool ensures that there will be no data loss of any sort. Other than this, the program allows you to migrate the data of multiple Gmail accounts to Yahoo at once without any email duplicity. The email properties, folder hierarchy and all attachments formatting would be same throughout the process.
Moreover, you even get the most amazing facility of range-based data migration. To proceed with this feature, you will just need to provide the date range "from" and "to" fields to migrate bulk emails.
How to Import Gmail Emails to Yahoo Mail Using Tool?
Download the software on your Mac machine of any version first, hit continue. Then, follow the below steps to perform the safe Gmail to Yahoo migration of all emails along with attachments.
Launch the tool and select the Gmail option as your Source IMAP Account from the list, then it is necessary to add on the user name and password of the user account.
Provide the credentials of the chosen Gmail account and validate them to proceed further for the migration.
Likewise, choose your Destination IMAP Account as Yahoo Mail, provide the details in the user name and password fields and tap on validate.
Afterwards, if required apply Date Filter or choose any required folder from the mailbox and proceed with the next step.
At last, after applying all the filters, tap on the Start Migration to transfer all Gmail emails to Yahoo account with attachments.
The Bottom Line
In the above blog, we have provided both manual and automated solutions for Gmail to Yahoo migration on desktop. So, you can select any of the given method as per the needs to migrate emails. Nevertheless, if you want to escape the limitations of the manual method and seek guaranteed results, we vouch for the expert utility. As this is one of the finest solutions that is quite helpful to know how to import Gmail emails to Yahoo mail with attachments in bulk mode.
Common Asked Questions
Q- What happens to my Gmail account after I migrate to Yahoo?
Answer– It is totally your choice to do anything with Gmail account after Gmail to Yahoo migration. As the tool will only migrate emails from mailboxes, and will not affect any existing data. Hence, you can either delete your account later or continue using it for future communication.
Q- Can I transfer only 2 years of Gmail emails to Yahoo Mail?
Answer– Yes, this tool lets you either migrate all emails from Gmail mailbox or set a date range for the emails you need to migrate.
Q- Can I delete emails from the mailbox after migration?
Answer– No, this tool does not provide option to delete emails from Gmail account mailbox after migrate to Yahoo mail. If you want to do this, you have to do it manually.