How to Backup Email from IMAP server (In Outlook)
In this world of technology, to protect data from getting hacked or lost, it is very important to create a backup. Basically, backup refers to the process of creating and storing copies of the data. To backup email from IMAP server is very important as the users can use the copies of data in the event when the loss of original data occurs.
Nowadays, most people use different email clients for their business as well as personal work. Outlook is one of the most frequently used email clients as it is integrated with advanced features. Moreover, Outlook is one of the most reliable and efficient email clients. Therefore, there are many users who want to backup email from IMAP server in different file formats.
Thus, in this blog, we are going to discuss a complete procedure to archive IMAP configured email clients' data.
Backup Emails Need Arises? Know Why
Many situations arise due to which the users have to face data loss. Once the important data loss occurs, it is very difficult to recover it back. Web-based emails have one biggest issue i.e. if the account of the user is hacked and he/she is not having a backup then all the data will be lost. Therefore, it is necessary to backup data including emails, contacts, tasks, etc. on a daily basis.
Some of the situations that can lead to data loss are:
Deleting Files Accidentally / Human Mistakes: Sometimes, by mistake, the users delete important files or data while working. If this deletion is normal, then a user can recover the data either from the Trash or Recycle bin. But, if it gets permanently deleted then without a backup of data, one cannot get his/her data back.
Viruses and Malware: Most of the systems are prone to the virus as they are always using the Internet. The virus causes serious damage to data stored in the system. As a result of which the user has to face data loss issues. Therefore, we advise you to use efficient antivirus software to protect the system from virus attacks.
Hard Drive Failure: There are many advancements in technology, still it is not perfect is having various issues. It is very difficult to eliminate any single point of failure. Similarly, hard drives can fail at any time as they have a finite lifetime. Therefore, the sudden death of the hard drive can affect the data. Moreover, most of the users have to face data loss due to hardware malfunctions. So, it is necessary to take backup of data regularly.
Many other incidents such as unethical hacking, software failures, and sudden power outages could lead to severe data loss. So, we would highly recommend you create a backup of the data beforehand to avoid all the nuisance.
Steps to Backup Email from IMAP Server in Outlook
To backup emails from IMAP server in Outlook, the user has to follow the steps given below:
First, you have to go to File and then click on the Open & Export option.
After that, you have to click on the Import/Export option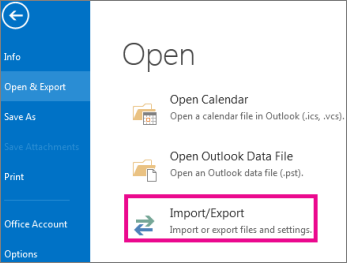 Now, you have to select the Export a file option and then click on the Next button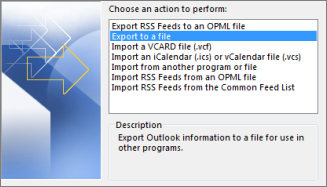 In the Create a file of type, you have to select Outlook Data File (.pst) and then click on the Next button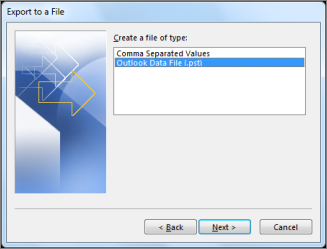 Now, select the mail folder you want to backup and then click next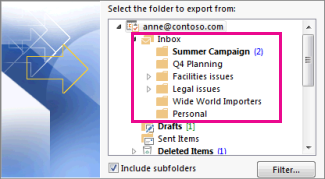 Click on the Browse button to select the desired location and name of the backup file and then click on the Finish button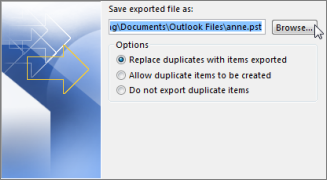 To prevent access to your files, enter and confirm your password and then click on the OK button
By following these steps in the correct way, the users can easily backup emails from IMAP server in Outlook in a hassle-free way.
Important Note: To overcome all the challenges, we recommend you to use IMAP email migrator tool to recklessly migrate all the IMAP emails on Windows OS. 
Conclusion
Situations like sudden power loss, virus attack, hardware failure, etc. can occur at any time. Users must prepare themselves in advance to fight these situations. The user can protect the data by creating a backup of data at regular intervals. Now, all the IMAP server users can backup email from IMAP server in Outlook by following the steps explained above. Creating backup is a good habit and everyone should adopt it to prevent data loss.