Migrate Yahoo Mail to Office 365 / Microsoft 365 Account in Batch
In today's technology-oriented world, emails are considered to be the most valuable and powerful mode of communication. Due to change in technology, the requirements of businesses and organizations changes. Moreover, organizations always opt for the latest technologies to fulfill their business necessities and to remain competitive in the industry. And Microsoft Office 365 is one of the best platform for such needs. When it comes to Yahoo Mail, it is not considered on the top best platform these days. There many users prefer for the batch Yahoo to Office 365 migration due to numerous reasons.
Microsoft 365 is a subscription plan which includes Microsoft Office applications and other productivity services that are enabled over the cloud (Internet). Its efficiency and feature-rich nature make it better than Yahoo. Thus, people are migrate Yahoo Mail to Office 365.
Now the question arises, how to do this process that too without data modification? So, in this situation, you can easily switch from one platform to another using the professional IMAP Migration Tool for Mac & Windows OS.
In the section given below, we are going to explain the step-by-step method of transferring Yahoo Mail emails safely to required destination.
Top Tactics for Yahoo to Office 365 Migration
To move from one platform to another sometimes can be tricky therefore most users prefer to a smooth and safe solution. Hence, keeping this thing in mind, we have come up with two top strategies to migrate Yahoo Mail to Office 365 account.
For this, either you can go for the manual method or just choose the automated method to ease your pain.
However, in manual method, you will first need to convert the emails into PST file, then transfer it into O365. The user has to follow the below-mentioned methods to understand the procedure.
On the other hand, the automated method will directly transfer all or specific emails in one go to Microsoft 365.
Part A: Manually Transfer Yahoo Mail to PST File
First, you need to Sign-in into your Yahoo account on any operating system. Now, change the Account Security of the Yahoo to Outlook PST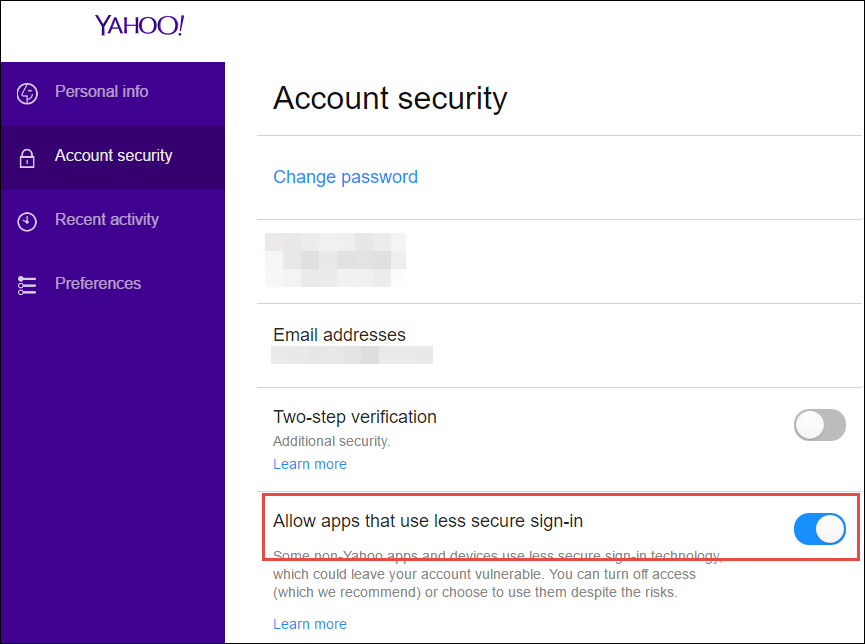 Click on the Allow apps that use less secure sign-in option
Now, open MS Outlook > File > Info > Add Account option > Manually Configure Server Settings > Next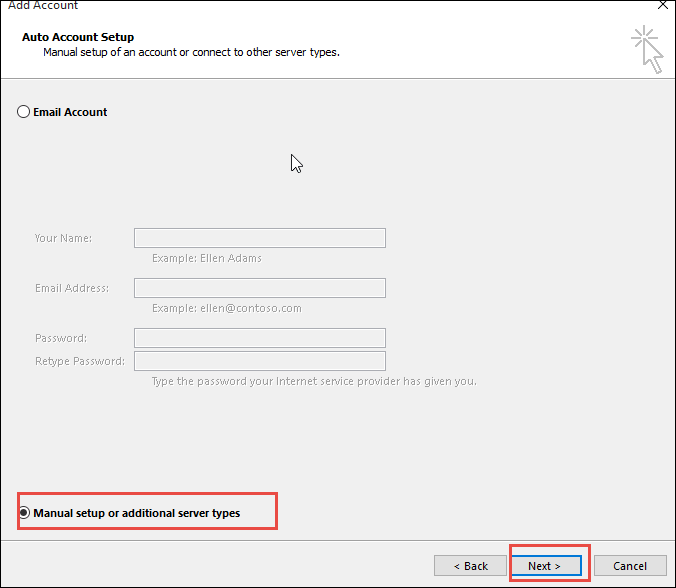 After that, go to Add New Account > Select POP 3 or IMAP > Next option. Enter the required login details including Yahoo email address and password to migrate email from Yahoo to Office 365 / Microsoft 365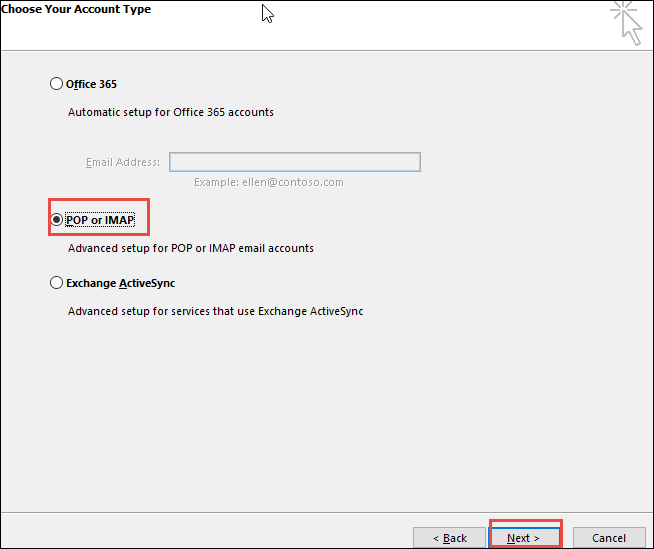 Next, you have to enter pop.mail.yahoo.com in the incoming mail server field and smtp.mail.yahoo.com in the outgoing mail server field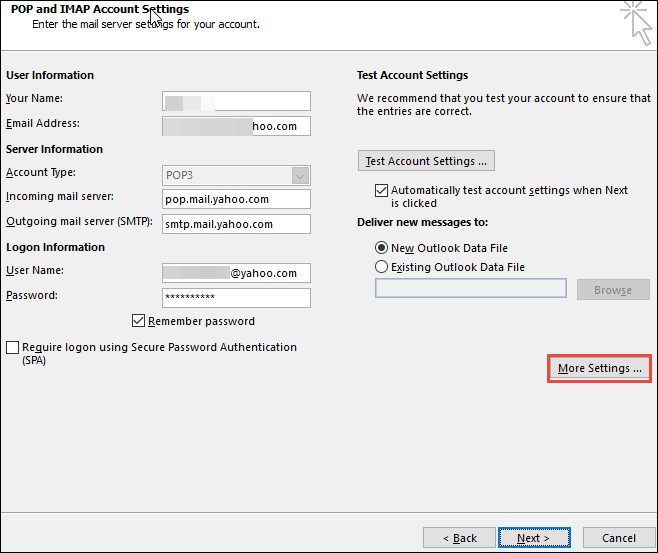 Click on More Settings > POP and IMAP Account Settings > Assign an Account Name
Now, choose the Outgoing Server tab and check the outgoing server (SMTP) requires an authentication option. Also, hit on the radio button Use the same settings as my incoming mail server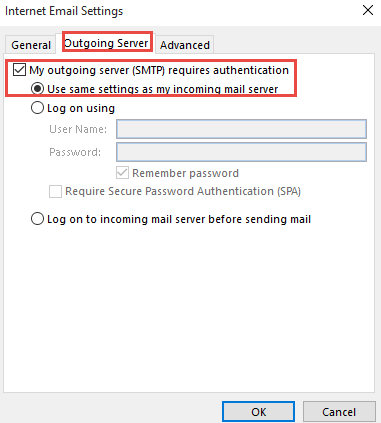 Click on the Advanced tab, type 995 for the POP server, and type 465 for the SMTP server. Select the SSL as the encryption type and click on the This Server Requires an Encrypted Connection (SSL) option.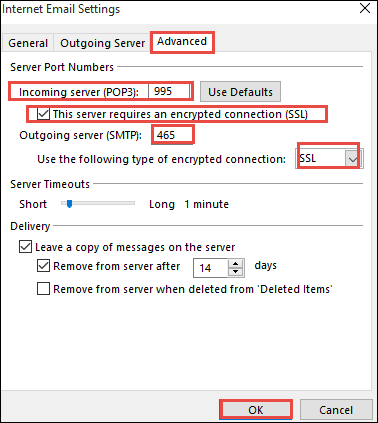 Click on OK > Next > Finish > Exit and Restart MS Outlook for Yahoo to Office 365 migration
Finally, hit on the Send/Receive option > Select Send/Receive All Folders.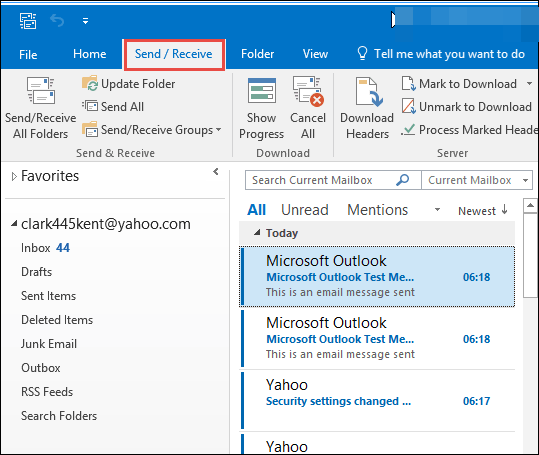 Part B: Manually Perform Yahoo Mail Migration to O365
So, once you get the file by following above steps, then, next you will be able for migrating Yahoo business mail to Office 365 by following the two ways-
Method 1: Using Network Upload
Copy the SAS URL and install Azure AzCopy on your system
Now, upload all the files to Microsoft 365 / Office 365 account
Then, you have to view the uploaded files to continue the process
Create a new import mapping file
Finally, create the import job in Office 365 / Microsoft 365
Method 2: Using Drive Shipping
First, you need to copy the files into a BitLocker encrypted hard disk
Then, transfer the drive to Microsoft physically
After receiving the hard disk, the data personnel starts uploading MS Outlook data which is received to the location. The location is temporary in the cloud of Microsoft
Next, you can make use of Office 365 Import service to transfer the data.
Direct Solution for Yahoo to Office 365 Migration
Sometimes, users face difficulties while implementing the manual solution for such task. Thus, you can opt for an automated IMAP to Microsoft 365 Migration Tool to transfer batch Yahoo emails hassle-free to O365.
With the help of this utility, the users can migrate emails from the host to destination accounts in bulk. Moreover, the software is designed with advanced algorithms which enable you to work in a seamless manner.
Along with these specialties, there are some useful features associated with the software are:
The application is capable to transfer mailboxes in a trouble-free manner to O365 account in batch mode.
It even maintain the hierarchy of the Yahoo Mail folders through the entire migration process.
One can run this application easily for Yahoo to O365 migration on different Windows & Mac operating system.
Moreover, it can easily import both archive mailboxes and public folders from a source Yahoo account.
Provides a date-based filter option to transfer the selective emails to the destination Microsoft 365 account for both Mac & Windows users.
Even helpful to migrate Yahoo to Hotmail account without data modification.
A migration report is also generated by this advanced tool after the completion of the process.
Read More: Learn the easiest way to transfer emails from Yahoo to Gmail account.
How to Migrate Yahoo Mail to Office 365 Step by Step?
To initiate the process, download the Windows based utility on your supported Windows machine. Then, follow the steps for batch migration-
Step 1. After activation of tool, select the source as an IMAP and destination as an Office 365 platforms.
Step 2. Then, for the category, check the Email option and if required choose the date filter option to apply
Step 3. Now, to proceed, select Other option for the Source account, here provide Yahoo Mail details to validate them.
Step 4. After this, for the Destination platform selection, choose the Office 365 option and repeat the step for validation
Step 5. Later, just add the users, validate them, and hit the Start Migration button to transfer Yahoo emails to Microsoft 365 / O365 account on Windows OS.
Note: After completion of the procedure, the software generates an export report that comprises all the success and failure records. So, if necessary, one can download this report for future reference.
Guide to Transfer Emails from Yahoo to Microsoft 365 on Mac
Download the software on any supported version of Mac machine desktop, follow the below steps to migrate emails in batch mode-
Check out all the given prerequisite to follow, once done, click Continue option
In the next section, select the Yahoo option to migrate Yahoo Mail to Office 365, enter the credentials to Validate
To transfer Yahoo Emails to destination, choose Office 365 option as destination, enter email user ID and password details to Validate 
If required, in the Advance Settings section, set the date range for selective Yahoo emails & attachments
Lastly, click on the Start Migration option to begin the Yahoo to O365 migration on Mac OS desktop for bulk emails.
Conclusion
There are many users who are migrating Yahoo Business Mail to Office 365 / Microsoft 365 due to the features and services offered by Microsoft Office. So, Yahoo Mail users are also searching for a simple way for batch Yahoo to Office 365 migration. Therefore, in the above section, we have explained the query and all the possible solutions in a detailed manner for both Mac & Windows OS users. So, you can implement the step-by-step process to perform this entire procedure without data modification. Though, we suggest you to go for the automated method to safely transfer all emails with attachments.